"GIOVANNI ANANIA" SUMMER SCHOOL ON EVIDENCE BASED POLICY MAKING
Fourth edition - July 2023
---
On July 15th 2015 Giovanni Anania suddenly passed away. Giovanni was a pillar in the profession and a natural academic leader for young agricultural and international economics scholars. He also was an institutional leader, serving as president of the European Association of Agricultural Economists (EAAE), and at the University of Calabria, where he served as Head of the Department of Economics as well as a member of the University Executive Board.
To honor Giovanni, the Italian Association of Agricultural and Applied Economics (AIEAA), the Rossi-Doria Center, the Research Centre for Agricultural Policies and Bioeconomy of the Council for Agricultural Research and Economics (CREA) and the University of Calabria have organized a Summer School for PhD candidates and young researchers, a constant focus in Giovanni's mentoring role.
 
         


4th 'GIOVANNI ANANIA' SUMMER SCHOOL ON EVIDENCE-BASED POLICY MAKING
 "Economy-wide models for agricultural, food and environmental policy analysis"
10-14 July 2023, Rende (CS), Italy
 

          
 
 
 
 

The deadline for submitting applications has been extended: 15 April 2023.

 

The 4th Giovanni Anania' Summer School on Evidence-based Policy Making aims at providing an overview of multi-sectoral economy-wide models, acquainting students to their use in policy analysis, and introducing some of the most recent advances of these tools that are extensively used in the professional practice of agricultural, environmental, development, and trade policy analysis.
 
---
---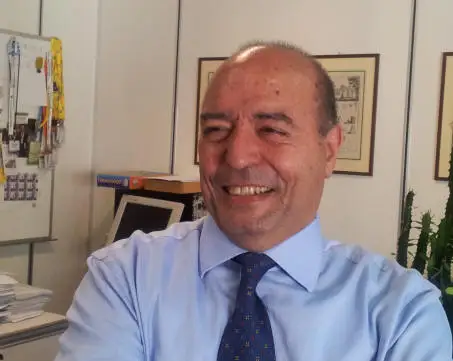 ---
Coordinator
rosanna.nistico@unical.it
Secretary
summer.school.anania@gmail.com
---
Campus & Accomodation
---
The Giovanni Anania Summer School
---
2023 Giovanni Anania Summer School - Fourth Edition
---
Published: 26/06/2023, 12:03
Share on Facebook
Share on Twitter
Share on Whatsapp
Share on Linkedin
Share on Email
Published: 26/06/2023, 12:03
Share on Facebook
Share on Twitter
Share on Whatsapp
Share on Linkedin
Share on Email